Tameika first learned she was living with myasthenia gravis while she was in high school. She started noticing ocular symptoms, such as double vision and drooping eyelids. After a visit to the eye doctor, she went to see a neurologist, who ultimately diagnosed her with MG.
"I was a sophomore in high school, and I'd never heard of myasthenia gravis," Tameika said. "My mom was very much the researcher and she figured out what it was." Tameika recalled not really understanding the diagnosis and she didn't know what to expect at that point, but with help from her mom, it became less confusing for her. Shortly after, Tameika was prescribed medication by her neurologist.
By the time Tameika left home for college, she hadn't had any MG symptoms for a while and was considered to be in remission, so she wasn't taking medication for her MG. "I was doing the initiation into my sorority and I over-exhausted myself. I actually passed out." Tameika spoke to her college friends before about her MG, but no one knew what it was or what to expect. "When I passed out, that scared everyone. I ended up going to the hospital, and I started taking medication again," she said.
"I was okay, but my sorority sisters were frightened and very overprotective. As a college student, I felt like I was being babied. That situation gave me a sense of determination," said Tameika.
I know that I may be different from others, but that pushes me to have even more drive and determination.
Tameika learned what her limitations from MG were but didn't allow them to stop her from pursuing what she felt was important. Fast-forward to today, and Tameika is a wife, a mom and a government official. "I've had to not look at my disability as an obstacle. I know that I may be different from others, but that pushes me to have even more drive and determination," she said.
Though she's found a lot of success in her life, both personally and professionally, it hasn't come without trial and error. For Tameika, fatigue is the symptom that bothers her most often, so she said she's had to "pay attention and be very mindful of the signals" that her body is giving her at any given time. She's learned to recognize when the high fatigue is about to set in so that she can rest as soon as possible to avoid over-exhausting herself.
In her current position as a government official, Tameika is asked to make presentations and speak at events fairly often. Because of her MG symptoms, she's had to adjust her public speaking approach and start memorizing her speeches ahead of time. "I'd been very busy and was so tired. During the middle of giving a speech, I looked down and my eyes were blurry to the point that I couldn't see my notes," she recalled. Since that speech, Tameika said, she now approaches things a little bit differently. "I typically don't go full speed ahead all the time, especially when I know I have something big coming up, so that I don't overexert myself."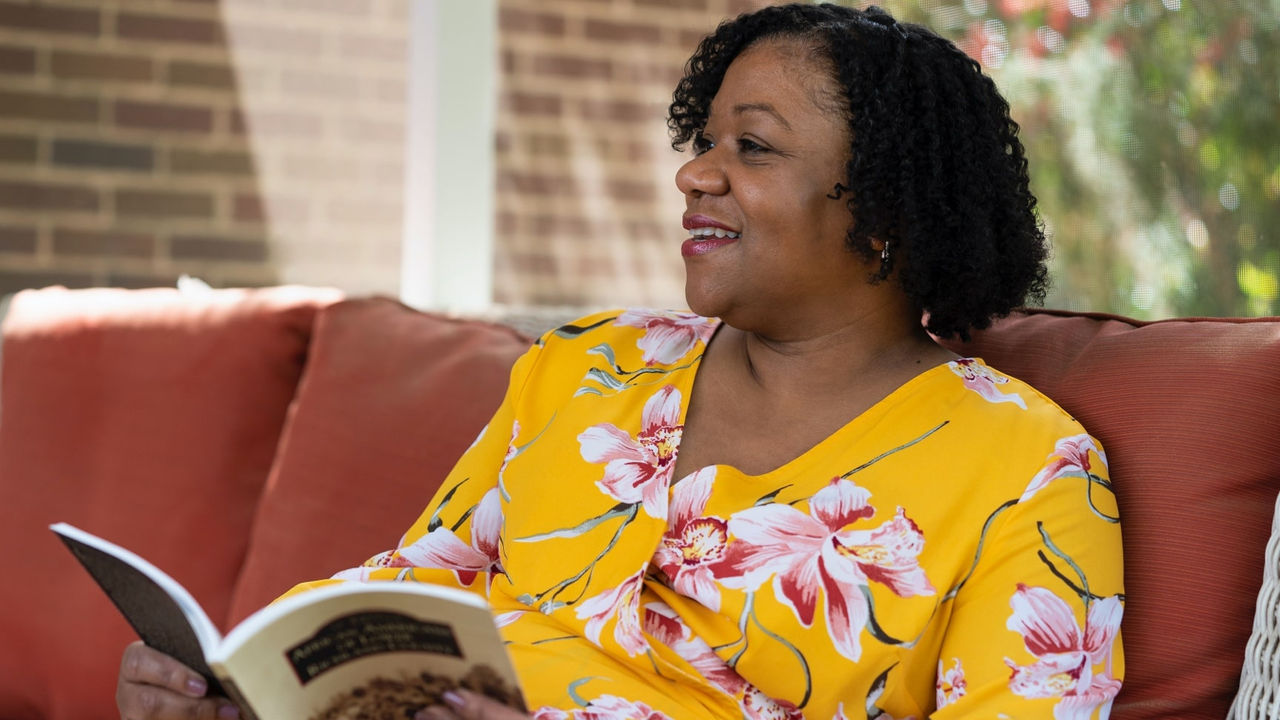 Tameika's experience giving that speech, along with other instances where her symptoms were more noticeable to others, has led to her finding opportunities to build awareness of myasthenia gravis. "For me, I feel like being in public, whether it was during the campaign or even afterward, it was more of a blessing because it gave me that opportunity to share my story and educate other folks about MG," she said.
Tameika recalled a time she felt really tired and her face started drooping while she was campaigning. "People were concerned about the way I looked because of my symptoms, so it gave me that opportunity to talk about MG and what it was."
Hopefully with more awareness, people around those living with MG will better understand.
She's even used her social media platform to share an interview she did about MG. Several people reached out to her afterward to let her know they were going to share her interview because it resonated with them. She feels that may help people become more aware of potential symptoms.
Ultimately, Tameika hopes that one day myasthenia gravis will be more well-known and understood. Thinking back to when she was in school and experiencing symptoms, such as one eye appearing larger than the other, Tameika said, "Because people around me didn't know what I was going through, it didn't stop them from teasing me. Hopefully with more awareness, people around those living with MG will better understand."
Tameika urges others living with MG to understand that physical changes on the outside don't change who you are on the inside. "Recognize who your friends are and know that your symptoms don't negate who you are."