Your MG care team can be more than just a neurologist. Learn who else you can add to the mix.
There are plenty of resources to help build a myasthenia gravis (MG) care team, but it can be daunting figuring out where to start—or whom to search for beyond a neurologist. The important thing to remember is that your management of myasthenia gravis should be unique to your circumstances, as there is no one-size-fits-all approach.1
Just ask Ashley, a nurse practitioner who lives with MG and works in neurology. Having spent years in neurology units, Ashley was able to successfully recognize her own MG symptoms when they started to develop and says she got diagnosed relatively quickly. Her experience living with MG, combined with her professional expertise, ultimately put her in a helpful position to support others in managing the disease. Additionally, she's able to help empower people with MG to choose the right care team. "Patients are their own best advocate," she said. "Having a clear understanding of the disease as well as each care member's role is important."
The search for MG care team members may be a challenge for many, but there are several options and resources to help along the way. From neurologists to physical therapists to registered dietitians, there are plenty of specialists you may wish to seek—and their ability to collaborate with each other can be important as well.
Building a Care Team that Works Well Together
Self-advocacy can be significant in developing your care team. It can help you communicate your needs not only so you can work well with the team, but so they can work successfully together. Using a doctor discussion guide can be a great tool to help organize your thoughts in these scenarios.
Having a set of go-to care team members who are familiar with MG is ideal.
Ashley has worked closely with other members of her patients' care teams, such as primary care providers, physical therapists and OB-GYNs. "Having a set of go-to care team members who are familiar with MG is ideal for patients," she said. One of Ashley's MG patients recalled an example of speaking up for yourself to facilitate care team collaboration: When this patient was pregnant, she brought concerns to her OB-GYN about how there can potentially be complications with MG and pregnancy and, as a result, she got a consultation with an anesthesiologist to make sure they were aware of her MG.1
"As a patient, you need to advocate for yourself and ask questions," Ashley's patient explained. "Your doctor may not have the answer, but they may steer you in the direction of a doctor who will have the answer."
Finding a Neurologist for Your Myasthenia Gravis
Since MG is an autoimmune disease that affects communication between the nerves and muscles, a neurologist is often the first and primary MG care team member to assess it.2,3 Neurologists are healthcare providers who focus on the nervous system, so they can help you track your myasthenia gravis symptoms and progress.
Before moving forward with one, it's important to understand what qualities in a doctor matter to you, since they're different for everyone. Consider taking this quiz to help identify your priorities when it comes to selecting a healthcare provider, or try reviewing this article of tips to help think through these ideas further.
If you're still not quite sure what you're looking for in a neurologist or whether the one you've found is the right fit, think about factors like proximity to your home (long commutes to the doctor may be off-putting or tiring), willingness to partner with you on your treatment plan, how easily they can be contacted and their communication style during appointments.
Understanding what you need, as well as knowing the different specialties and when to call on them, is important.
Additional Experts to Consider for Your Care Team
A meaningful rapport with your neurologist can be a great first step in building your MG care team. Once you're feeling comfortable in that realm, it may be time to think about adding more members to your team who can support you in other areas. In Ashley's experience working primarily with neurology patients, she noted that not everyone will need the same care team members. "Understanding what you need, as well as knowing the different specialties and when to call on them, is important," she explained.
Below are just some of the roles that could provide value to your MG management plan in different ways.
Physical and Occupational Therapists
They have some similarities, but physical therapists (PTs) and occupational therapists (OTs) can each provide unique benefits.1 An occupational therapist may help you refine your performance of routine activities, while a physical therapist tends to focus on your body movements specifically. These tips directly from PTs and OTs can help you prepare for appointments with them.
Mental Health Support
Mental health experts may also be good additions to an MG care team. Navigating the emotions that come with an MG diagnosis can be troubling, so a professional psychologist or therapist could be an effective line of support.4
If you're struggling with MG mentally but haven't found a therapist (or aren't feeling ready for one), support groups can also be a useful place to turn.1 Ashley's MG patient explained that her support groups, while not equivalent to a mental health counselor, offer her help in coping with the emotional burdens of myasthenia gravis. "Whether it's an established support group or just friends with MG, these are people who understand what you're going through and can empathize with you," she said. Another potential benefit of a support group is the recommendations you could get for local MG care team members that you may not have even considered yet.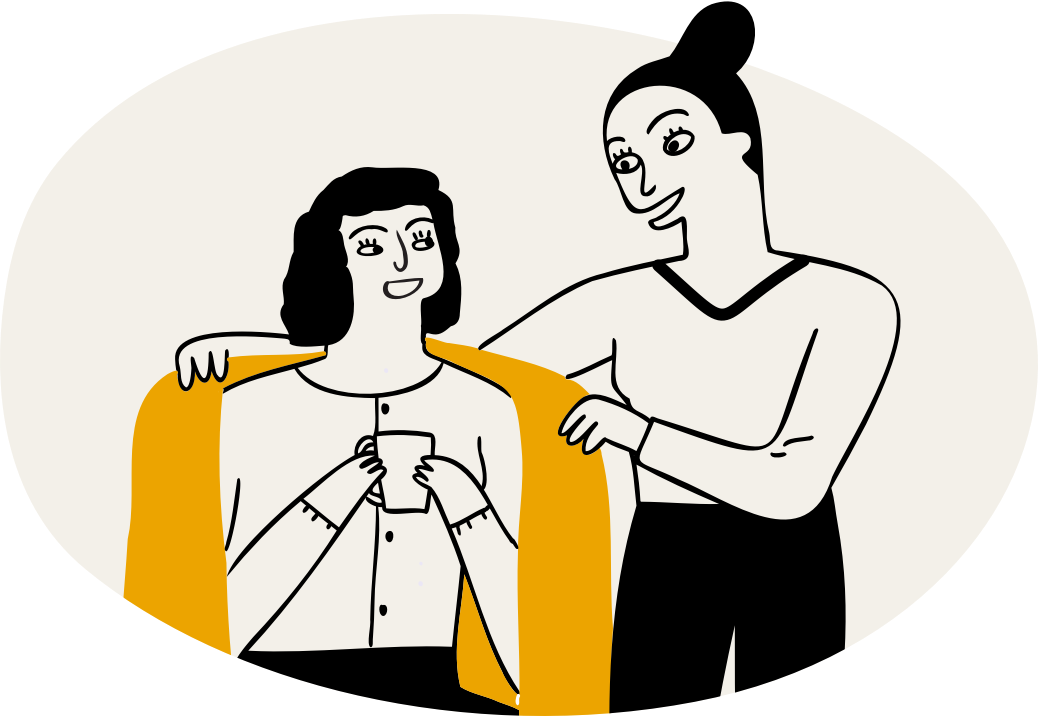 Nurse Practitioners
People living with MG may choose to have a close working relationship with a nurse practitioner, especially one that focuses on neurology. In addition to simply being a line of support and sometimes even a primary care team member, nurse practitioners may help identify treatments that can make sense for your needs, assess symptoms and recognize when there's a need for other care team member referrals throughout your journey. Ashley commented that the rapport between nurse practitioners and patients can be mutually beneficial, as she noted she's gained some learnings of her own along the way. "At times, I think certain patients have taught me more than I teach them," she shared.
Eye Doctors
With eye problems being a common challenge for those living with MG, finding an eye doctor who can properly assist in this area may be a priority.1 Double vision in particular is reported as the initial symptom for two-thirds of people with MG, so even considering a neuro-ophthalmologist specifically could benefit your MG management plan.1
Dentists
Dentists, of course, do not provide MG-specific care—but you may wish to consider finding one that does take the disease into account. Some dentists might modify treatments to accommodate MG muscle weaknesses, for example.1
Registered Dietitians
Chewing and swallowing may be difficult for some people living with MG, so any way to ease mealtime might be appreciated.1 In addition to incorporating MG-friendly recipes into your routine, working with a registered dietitian could be valuable. Ashley's MG patient noted that working with a professional helped her identify alternative diet plans to support her lifestyle goals, for instance.
Every MG Care Team Is Unique
Rounding out your MG care team with any of these roles may help your overall approach to living with MG. A great way to find recommendations for care team members may be to check out resources from national organizations. According to Ashley, people living with MG should do their best to understand the personal course of their MG as they shape their care team. "Stay educated, ask questions and take notes to refer back to," she said. "Don't overwhelm yourself."
Remember there are many potential roles, outside the ones mentioned in this article, that can make up an MG care team—many types of supporters could make sense for you at various points in your journey. Since your MG care team can involve several different members, consider downloading the contact card below to house all their information in one place.